Chronic Kidney Disease/End Stage Kidney Disease
Many different factors and conditions can cause CKD including: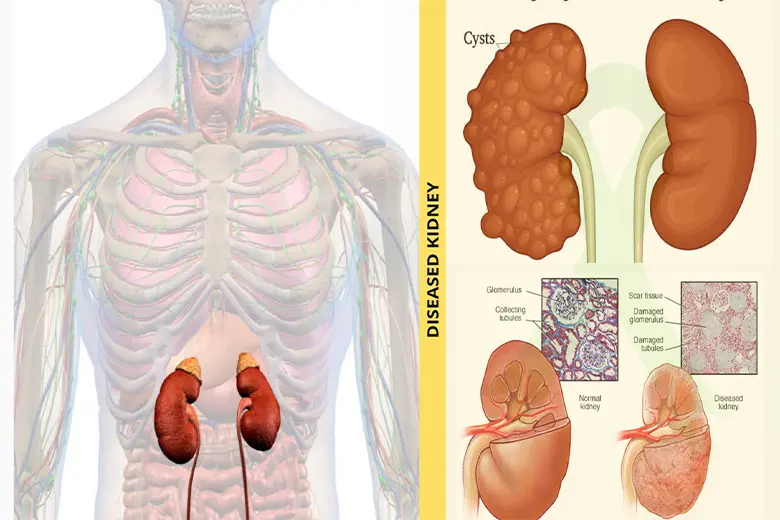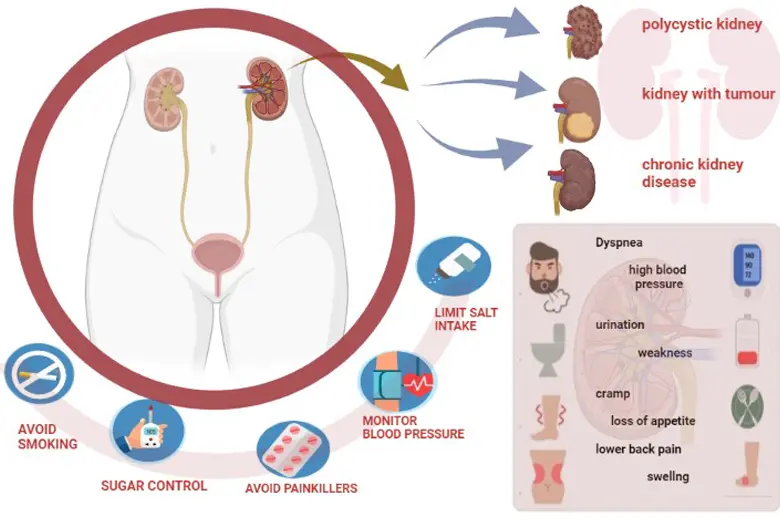 chronic Kidney Disease (CKD) // end stage renal failure that has no cure and requires renal replacement therapy, that is, dialysis or kidney transplant.
Mesenchymal stem cell has therapeutic potential in improving renal function deficits, healing tubular injury Mesenchymal stem cells can integrate into renal tubular cells and can differentiate into mesangial cells. Moreover, these cells stimulate the kidney's own stem cells (resident stem cells) and release growth factors which promote the survival of renal cells, thus, initiating a natural recovery. 
Thorough evaluation with ultrasonography /CT scan and complete haematological and biochemical tests including end stage kidney scoring is done.
Under local anaesthesia 100 cc fat is aspirated. If possible approximately 150 cc of bone marrow is also aspirated from iliac crest or Tibia.
Fat and bone marrow are processed to isolate various types of stem cells (haematopoietic, mesenchymal, endothelial and very small embryonic stem cells)
In cases which are very compromised allogenic umbilical cord derived mesenchymal stem cells is an alternative option.
These cells are injected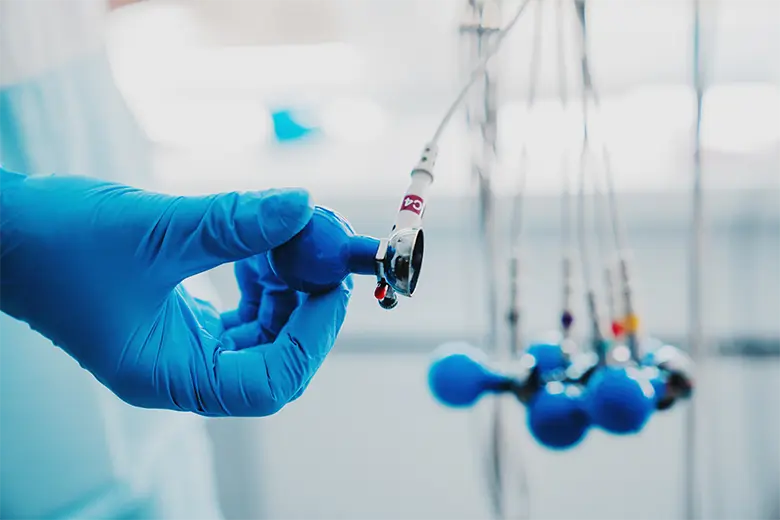 The website contains no medical advice. All statements and opinions provided by the website are for educational and informational purposes. ||
The treatment centres associated with Revita lifesciences provide surgical procedure only and are not involved in use or manufacture of any investigational drug ||
Revita does not claim that any application or potential application, using autologous stem cells are approved by the FDA. We do not claim that these procedures work for any listed nor unlisted condition, intended or implied.||
It's important for potential patients to do their own research based on the options we present so that one can make an informed decision. Any decision to participate in experimental protocol is completely voluntary ||