When the body's tissues are attacked by its own immune system because of an improper immune response this is referred to as autoimmune disease. Patients suffering from autoimmune illnesses usually have abnormal antibodies in their blood that target their own bodily tissues.
Over sixty autoimmune disorders impact approximately 6% of the population and are the third most common disease burden after heart disease and cancer.
Depending on the location of the target antigen and clinical symptoms, autoimmune disorders are classified as organ-specific or systemic.
Common systemic autoimmune illnesses:
Common organ-specific autoimmune diseases: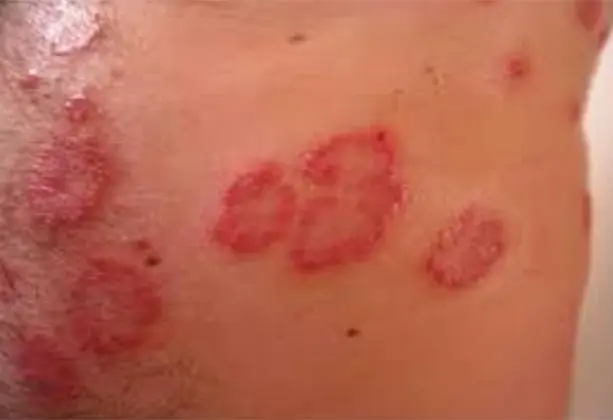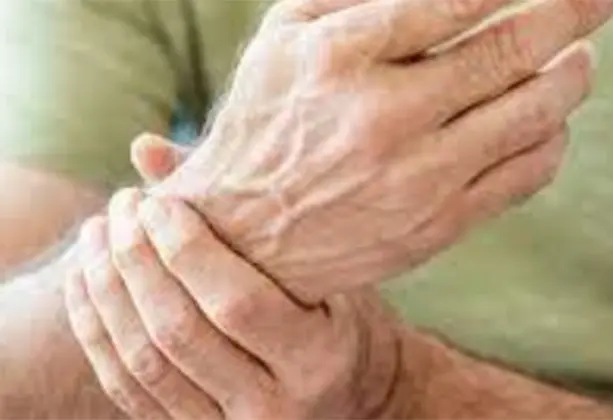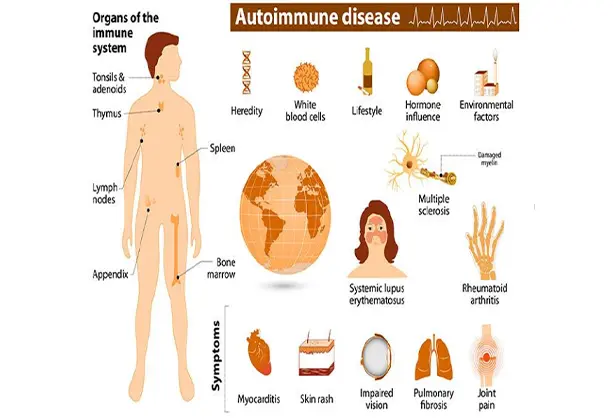 Mesenchymal stem cell (MSC), has recently emerged as having immunomodulatory properties. These cells have suppressive effects on the proliferation of mismatched lymphocytes by suppressing naive, memory, and activated T cells, B cells, NK cells, and dendritic cells.
The recommended protocol differs from patient to patient; however, the salient modalities are as follows.
SYSTEMIC (INTRAVENOUS/INTRAMUSCULAR/SUBCUTANEOUS) ADMINISTRATION OF ALLOGENEIC (LOW-PASSAGE) MESENCHYMAL STEM CELLS
Other adjuvant therapy-
NUTRACEUTICALS 
NATUROPATHY
YOGA 
AYURVEDA & HERBAL MEDICATIONS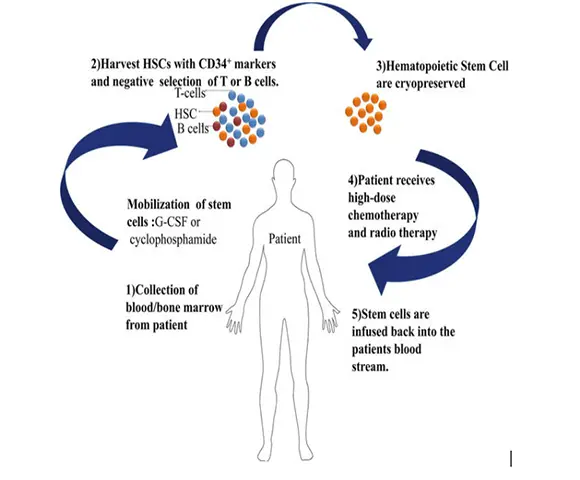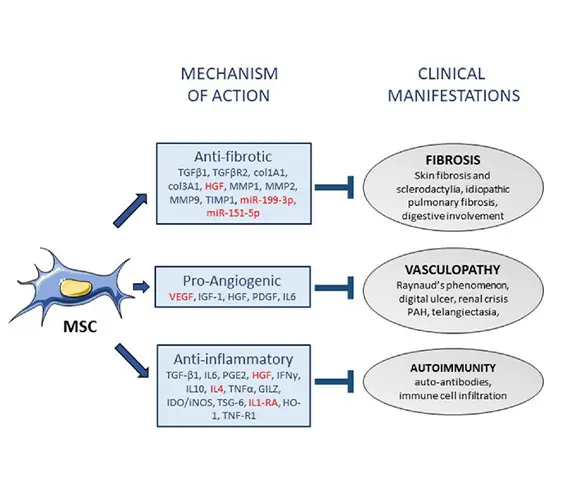 The decreasing trend in Th17 percentage and geometric mean fluorescence intensity for IL-17A and a significant increase in regulatory T cells percentage. 
Gene expression of forkhead box P3 (FOXP3) in peripheral blood mononuclear cells (PBMCs) considerably increased. 
Disease activity score and 28-erythrocyte sedimentation rate (DAS28-ESR), visual analogue scale (VAS), show a significant decreasing trend until one year.
Substantial improving trend in the culture supernatant levels of TNF-α, IL-17A, TGF-β, IL-10 IL-4,
No significant difference was found in serum CRP after the intervention
Rheumatoid Arthritis: Recurrent or persistent disease activity well controlled in 66% of patients with DMARD up to 12 months by one administration.  
Multiple Sclerosis: 69% who had stem cell therapy did not have a relapse in MS symptoms or new brain lesions 5 years after treatment
Scleroderma: 58% of patients improved subjectively and objectively for over a year. Upon recurrence of their symptoms, the patients were treated again with allogeneic MSCs alone with a very good response
Systemic sclerosis 64.0% of patients improved subjectively and objectively for over a year.  
Systemic Lupus Erythematosus. ADSCs immunomodulate by partially suppressing the number and capability of Interleukin-17 (IL-17)-producing CD41 T cells (Th17cells) hence clinical benefit in 70 % of subjects.
Acute GvHD         62% of patients improved esp. in skin, gut, and liver manifestations 
Crohn's fistulae    75% closure rate observed 
Lupus nephritis     in 60% of patient's renal function improved significantly 
Lung fibrosis systemic injection of MSCs or intra-tracheal instillation protects from injury and fibrosis through the suppression of inflammation in approximately 80 % of patients cell therapy at the time of acute episode prevents the development of permanent fibrotic change
The website contains no medical advice. All statements and opinions provided by the website are for educational and informational purposes. ||
The treatment centres associated with Revita lifesciences provide surgical procedure only and are not involved in use or manufacture of any investigational drug ||
Revita does not claim that any application or potential application, using autologous stem cells are approved by the FDA. We do not claim that these procedures work for any listed nor unlisted condition, intended or implied.||
It's important for potential patients to do their own research based on the options we present so that one can make an informed decision. Any decision to participate in experimental protocol is completely voluntary ||