Revita Life Sciences is a clinical biotechnology organisation with group of dedicated researcher's ,clinicians who provides complete support to patients from query to till patient gets right stem cell application. Our primary objective is the development of stem cell application targeting areas of significant unmet or poorly met medical need. Many years of research and experience have resulted in substantial improvements in the health and condition of patients with various diseases, even where other treatments have failed.
With the highest quality therapies, specialised doctors' team at Revita Life Sciences uses polyclonal, fresh, biologically intact stem cells directly from the patient (autologous adult stem cells) in order to improve their health. The patient's medical condition creates the appropriate environment in the body, resulting in a personalized therapy created especially for him.
Revita Life Sciences is carrying out research, training and clinical applications-protocol development in regenerative medicine, with emphasis on autologous adult Stem & Progenitor cells with regenerative capability to take them to clinical application, while maintaining the highest ethical and scientific values of international standards.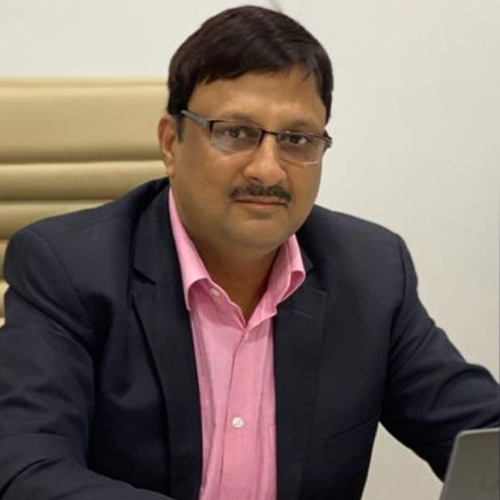 Our Chief Scientific Officer-
Dr. Himanshu Bansal Raised in small town of Rudrapur Uttrakhand India, Dr.Bansal completed his medical school residency and post graduation in orthopaedic surgery from King George Medical College Lucknow.
He further enriched himself at
Osaka city university Hospital, Osaka, Japan
Aarhus University Hospital at Denmark
Guy's Hospital of Kings College, London
Wurzburg university Hospital, Germany
Because of his interest for striving excellence in management of CNS disorders and spinal cord injury, He undertook various visits and research associations at
Miami Project to Cure Paralysis (Miami University) USA.
Christopher Reeve-Irvine Research Center, California USA
 Queen Elizabeth Spinal Trauma Centre, Glasgow, Scotland
Neuroscience Center-Rutgers University USA
Egaz Monis hospital, lisbon , Portugal
European spinal cord research institute, Brescia Italy
The Institute of experimental medicine Prague
Beatson Institute, university of Glasgow
Saint Gerkatuen Hospital, Berlin Germany
Actively involved in clinical research with autologous bone marrow, fat derived adult Pluripotent VSEL and MUSE stem cells in Orthopaedic and Neurodegenerative diseases.
Pioneered several new protocols for treatment of Optic Atrophy, CNS Injuries (Brain Injury ,Spinal cord injury), Osteoarthritis Knee, Amylotrophic Lateral Sclerosis, Autism, Cerebral Palsy, Heart failure with corresponding publication in national & international high impact factor journals.
He is invited as Guest Speaker at various conferences and symposium in India and all across world.
Recently completed overenthusiastic, challenging multimodality approach to reverse brain death (first time in world)with early encouraging results.
Time brings innovation, and medicine is indisputable the area where things improve from year to year. We are at a time when innovation goes to detail, making a finer tuning at the level of the most sensitive details. We are looking for answers designed in us or rather, where it all started: in nature, the one who wrote this complex algorithm of life.
The intelligence with which nature gives life doesn't stop at the creative act, it leaves a savior code and ′′ in case of hazard", a spare kit, option to restart. The power to self heal, aka REGENERATION. Regenerative medicine arrives with possible solution to many NO option situations like neurodegenerative disorders, autoimmune and chronic diseases, hardly cure-able wounds using own
biological resources such as own fat, bone marrow, blood, enriched in nutrients.
A new holistic approach, innovative through the simplicity of the administration, but which naturally treats human nature, exploiting one of the most important resources we have all the time with us –
the ability to self-heal. Regenerative medicine is a discipline that puts the man in the centre in his entirety, respectfully using own resource to heal this perfect machine, whose technologies are still beyond us. Whatever the doctrine behind the applied science, let's not lose sight, however, that we have precious resources that were given to us at birth, and that it would be a shame not to use when we need them.
• Revita Life sciences offer stem cell application as clinical research as per FDA guidelines
• Patients are offered procedures on compassionate grounds on non commercial non profit basis
• Adjunctive treatment to boost healing like is Hyperbaric Oxygen therapy, Electromagnetic pulse therapy Intravenous and Interstitial Low level Laser, Accupressure, Traditional Indian Ayurveda and Aggressive Rehabilitation is offered on chargeable basis.
• The principle is Autologous (patients own) with Practically No manipulation.
• Autologous (patient's own) cells taken from bone marrow
•"Prium Non Nocere", which means "Not to harm", as the treatment of any disease
should not be more harmful than when leaving it untreated.
• No profit objective
• Unmanipulated
• Presence of platelet and growth factor rich plasma makes it more effective.
• Point of care-so no risk of contamination
• Adequate quantity of Cells per kg of body weight for clinical effect
• Polyclonal cell type in nature
• No risk of rejection
• Least side effects
• Route of administration individualised according to the disorder
• Scientificaly monitored by a strict protocol.
• Ficoll* not used
As per guidelines, these are done only as an experimental
The website contains no medical advice. All statements and opinions provided by the website are for educational and informational purposes. ||
The treatment centres associated with Revita lifesciences provide surgical procedure only and are not involved in use or manufacture of any investigational drug ||
Revita does not claim that any application or potential application, using autologous stem cells are approved by the FDA. We do not claim that these procedures work for any listed nor unlisted condition, intended or implied.||
It's important for potential patients to do their own research based on the options we present so that one can make an informed decision. Any decision to participate in experimental protocol is completely voluntary ||